ionicstudio
Ionic 6/ Angular 12 Fitness Template/Full App | Starter App
If you want to build your own Fitness Theme app with the latest version of Ionic framework, and allows you to build easily your mobile app both for Android and iOS devices, through this App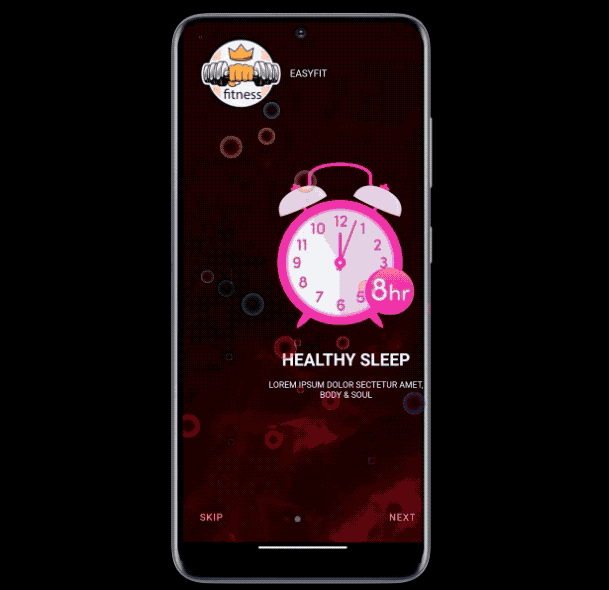 Highlights
Support Android bangs screen, water drop screen
Support IphoneX
Color gradient charts
Scrolling charts
Gauge charts
Weight charts
20+ screens
20+ Custom Components
20+ Perfect Animation
Responsive layout
Clean Code
Easy Use
Build with Ionic 6 & Angular 12
Free updates & Online documentation
App Features
Login Pages
Home Pages
Tabs Pages
List Pages
Animation
Full Slides Screen Pages
Statistics Pages
Setting Pages
Award Pages
Plan Pages
Notification Pages
Dashboard Pages
Time Page
Levels Page
Running Page
Workout Page
Search Page
Heart Page
Custom chart Components
Custom line chart Components
Custom pie Components
Custom steps Components
Custom timeline Components
Custom walk Components
Custom modal Components
More….
It's a simple, clean template,that is mobile friendly and nice CSS animation. It's so easy, just replace the data source of custom components to use the template.
Reactive Form Validation
Improve overall data quality by validating user input for accuracy and completeness. In a reactive form, the source of truth is the component class. Instead of adding validators through attributes in the template, you add validator functions directly to the form control model in the component class. Angular then calls these functions whenever the value of the control changes.